JOB OPENINGS
Church at The Mill is located in Moore and Woodruff, SC, with the Central campus located in Moore. Our mission is to create an environment of New Beginnings and Relationships. Through God's provision, Church at The Mill has experienced tremendous growth in the Greater Spartanburg area. We are excited about the future as we prepare for continued growth in reaching the lost in our community and around the world.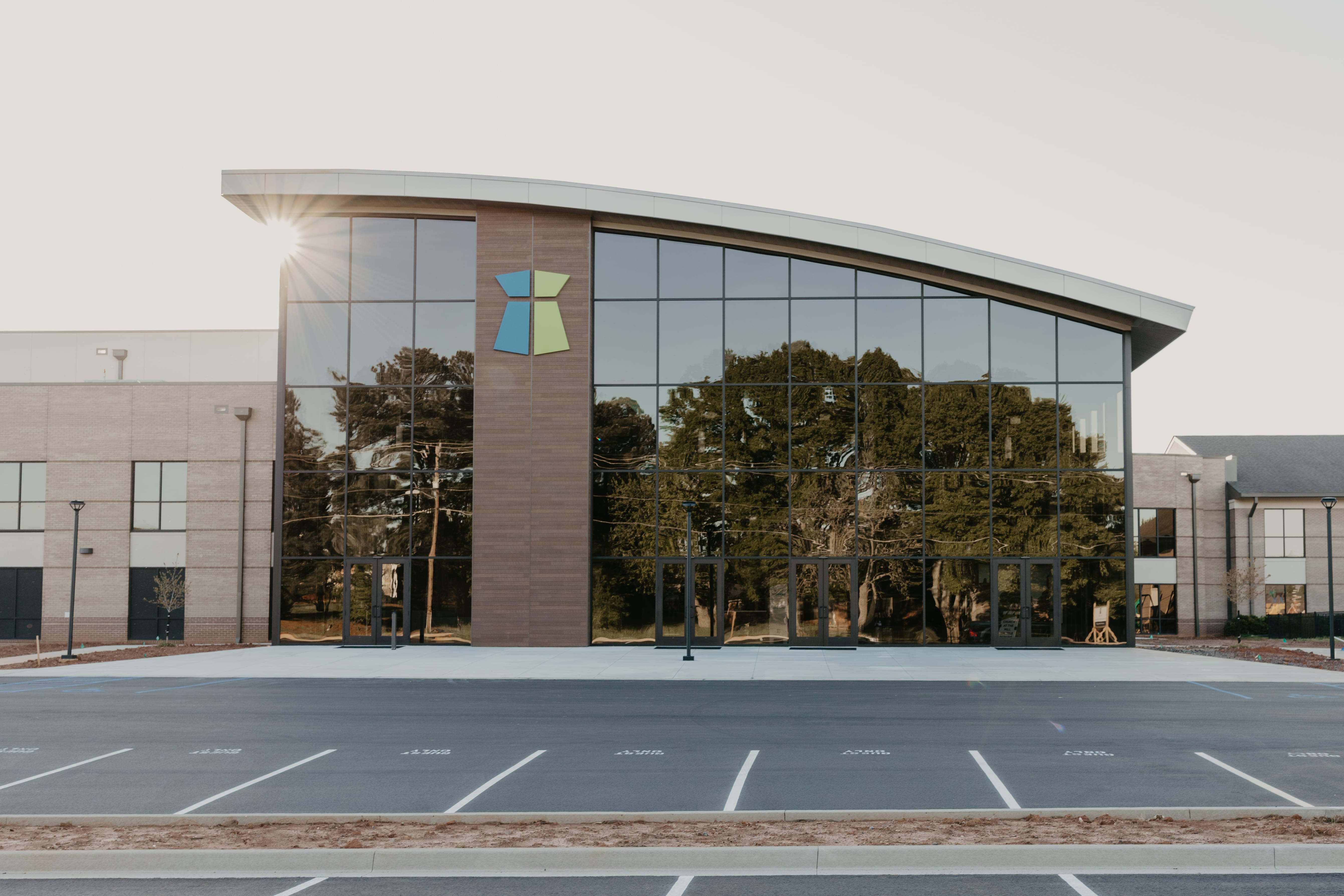 Please read below the available position(s).
Staff Position Title: Kids Ministry Administrative Coordinator
Principal Function:
The Kid's Ministry Administrative Coordinator will work with the NextGen Ministry
Director and Kids Ministry team to provide administrative support in the ongoing
operations of high-level ministry to children and families.
Reports To: NextGen Ministry Director
Responsibilities:
General
● Spiritual Growth: Actively pursue and model a growing relationship with Jesus.
● Culture: Instigate and protect the 10 Characteristics of CATM's Leadership
Culture.
● Collaboration: Work with the CATM staff team at-large to create & promote unity
and collaboration within the staff.
● Stewardship: Display good stewardship in managing Kids Ministry' resources in a
manner that supports CATM's vision and the master Kids Ministry plan.
Programming
● Support the development and effective facilitation of excellent weekly
programming that supports the master spiritual growth plan for children.
● Assist in the management of Adult Volunteer Leaders and weekly programming
assignments.
● Oversee curriculum resources and ensure delivery of digital and physical
materials.
● Manage the recording and reporting of weekly programming metrics
● Organizing, planning, and purchasing programming supply needs for weekly Kids
Ministry programming (keep supplies stocked & organized).
● Coordinating and executing set up for Kids Ministry programming (Wednesday
PM, Sunday AM, Leadership Meetings, Baptism Classes, etc.).
Guest Assimilation
● Processing guest cards.
● Assist in maintaining data in church database.
● Manage assimilation process & instruct Kids Min Staff/Leaders on follow up.
Kids Ministry Financial Reconciliations
● Assist in the preparation of Financial Reconciliation Reports.
Communications
● Assist in communications with adult leaders, student leaders, parents, and
students at-large .
Interns
● Assist in managing & investing in student interns.
School Partnerships
● Coordinate staff facilitation of School Ministry Plan. Oversee scheduling of school
ministry events.
● Coordinate school related outreach events.
Special Events/Projects
● Assists in all areas of planning and executing Kids Ministry special events
(camps, retreats, Mother/Son Nerf War, Daddy/Daughter Dance, Baby
Dedication, Mommy & Me, other milestone events, and NextGen events /
projects.
Other
● Weekly Staff Meetings (4-6 hrs per week).
● Ensure exceptional care of Kids Ministry facilities.
● As financial resources of the ministry are stewarded, maintain expected financial
records & follow organizational procedures.
● Assist in scheduling Kids Ministry baptisms.
● Offer additional ministry support to pastoral staff.
● Any additional responsibilities as directed by the NextGen Director or pastoral
staff.
Preferred Competencies:
● Relationship Building: Ability to build healthy relationships with staff, children,
parents, and volunteer leaders.
● Communication: The ability to effectively share information in various ways within
the ministry (staff, volunteers, parents, & kids), and promote the ministry at large
to the church & community.
● Leader Development: The ability to encourage and empower leaders to serve the
ministry's mission. This competency involves effective delegation while
maintaining and prioritizing self-growth.
● Time Management: Ability to facilitate productivity by effectively handling time.
This includes appropriate time management for daily/weekly tasks, meetings,
programming prep, professional development, personal time, and margin to
accommodate crises as they arise in the ministry.
● Strategic Planning: Ability to plan strategically by forward-thinking, beginning
with the big picture and working towards vital details. Budget management,
systems development, and organization are key ingredients in successful
strategic planning.
● Conflict Resolution: The ability to courageously initiate tough conversations to
seek agreement and facilitate peace between team members or families when
difficult situations or anger arise.
● Flexibility: The ability to adapt and improvise when unexpected circumstances
arise.
● Multi-Tasking: The ability to focus on a single task without losing track of others,
simultaneously managing many responsibilities and switching between tasks as
needed.
Please email a resume and cover letter to joy@churchatthemill.com.
Staff Position Title: 
Part Time Facilities Housekeeper - Lake Cooley Campus
Principal Function:
The role of the Housekeeper reports to the church Facilities Director. We have full and part-time positions available.  Church at The Mill requires our housekeeping staff to maintain a hygienic, orderly, and attractive environment for all guests and staff by following proper cleaning techniques and procedures and performing scheduled duties. Responsibilities include:
Reports To: Facilities Director
Weekly Hourly Description: 20 Hour Week
Monday, Thursday 8am-5pm, and Friday 8am-12pm
Cleans table, chairs, cabinets, counters, and appliances located in the employee break room and donor waiting area

Vacuums carpets, dust furniture, and removes trash.

Light maintenance 

Cleans windows and doors at least daily.

Inspects and cleans restrooms throughout the day. Replaces paper and soap supplies. Performs minor custodial tasks in the area as required.

Ability to prioritize tasks.

Ability to read, write and comprehend English at a level necessary to follow written and oral instructions and safety precautions.

Must be flexible enough to work some weekends for special events. 

Weekly light maintenance checklist to include resetting chairs and tables, filling baptismal Pool, facilities/lighting/plumbing/HVAC checks, and other special events and requests.
Experience: Minimum three (3) months experience as a custodian preferred or equivalent combination of education and experience
Preferred Competencies:
Ability to understand, remember and apply oral and/or written instructions

Ability to understand and follow basic instructions and guidelines

Occasionally perform tasks while standing and walking up to 100% of the time

Reach, bend, kneel and have a high level of manual dexterity

Occasionally be required to lift and carry up to 40 pounds
Preferred Education:
High school diploma or equivalent required
Please email your resume to wayne@churchatthemill.com if you are interested.