SENIOR ADULTS
Senior Adults at The Mill is a group designed for adults 60 years of age or older. Our goal is to uniquely equip and care for our senior adults as they seek to Gather, Grow, Give, and Go.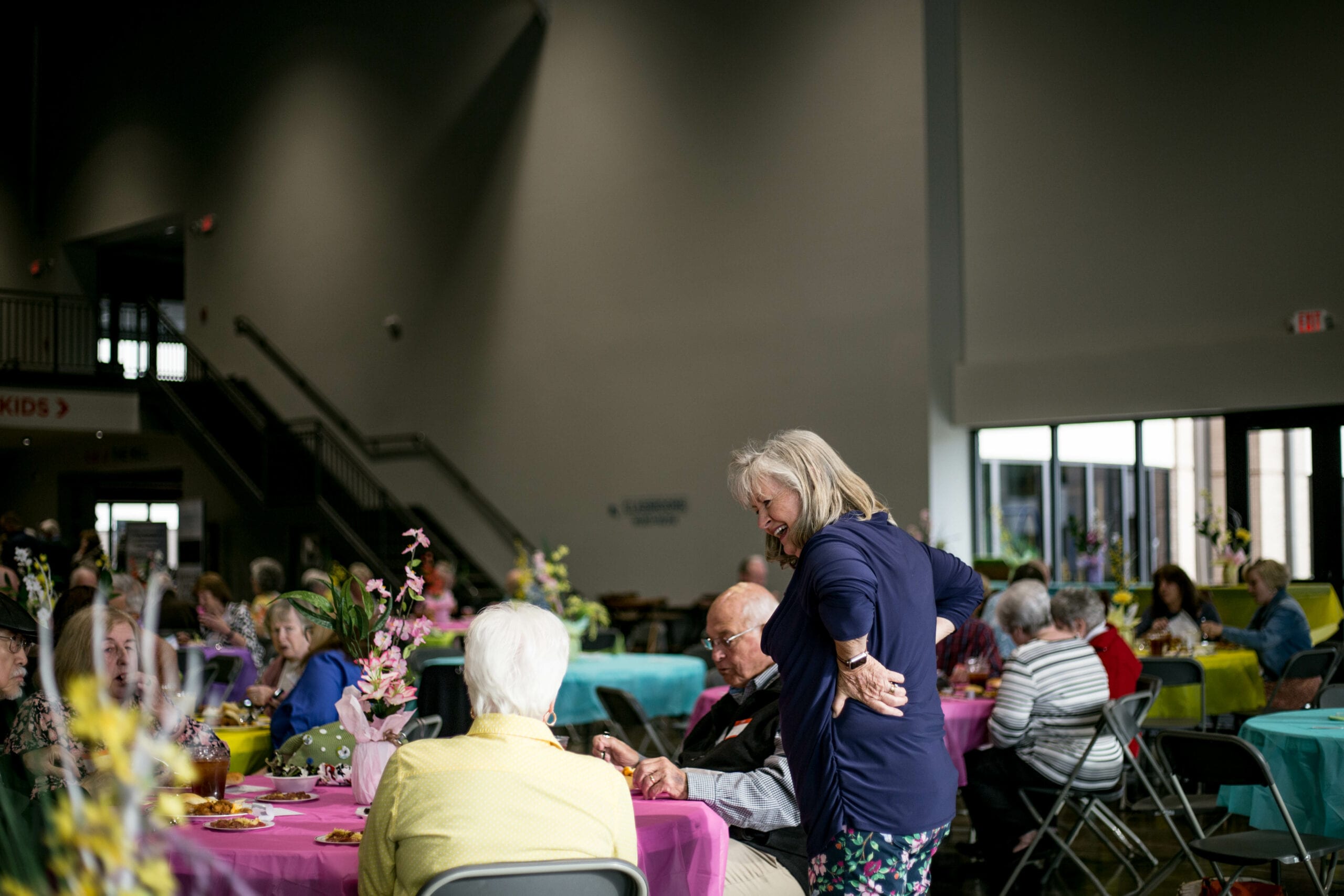 BLUE BELL, BROWNIES, AND BLUE GRASS
Join us for our Senior Adult Summer Gathering Tuesday, June 13th at 6:00 PM. We will have brownies, ice cream, and Gospel Music at Lake Cooley Pavilion. All campuses are invited! There is no cost; we just need you to RSVP!
DEMENTIA SEMINAR
Church family, more than one in ten adults 65 years of age and older are living with Dementia.  If you have a family member who is living with Dementia, we want to help.
Here are the highlights:
What? Dementia Dialogues—Five modules spread over three sessions led by Instructors who are educated, trained, and certified by the Office for the Study of Aging/Arnold School of Public Health at the University of South Carolina.
When? June 14, 21, and 28
Time?  9:00 AM until Noon
Where? Church at The Mill Chapel
Cost? FREE!
Notebooks with notes and slides from the presentations will be provided to each participant.
There will be time for questions and discussions.
REGISTRATION IS NECESSARY TO ENSURE YOUR SPACE AND YOUR MATERIALS.  Deadline to register is Monday, June 12th.
For more information, see the attached flier or contact Gene Pace at gene@churchatthemmill.com
We want to live out the truth of Acts 20:24
But I do not account my life of any value nor as precious to myself, if only I may finish my course and the ministry that I received from the Lord Jesus, to testify to the gospel of the grace of God.
Through Small Groups, fellowship, Bible studies and opportunities to serve, we help our Senior Adults find community, spiritual growth, support, and care.
Small Groups are the best way to get connected! Check out our Senior Adult Small Groups by viewing our Small Group Page.
WOMEN OF ENCOURAGEMENT


9:00 - 10:00 AM, The Chapel
Wednesday Mornings
SENIOR ADULT GATHERINGS
Throughout the year we make it a priority to have several gatherings for fellowship to stay connected. 
Our adult equipping classes are designed to help you transform as a believer and fulfill the vision of Church at The Mill to make disciples who Gather, Grow, Give, and Go. These equipping classes last anywhere from 6-12 weeks. Fall registration is coming this Summer! 
Many of our Senior Adults enjoy serving in the following areas:
WEDNESDAY NIGHT MEAL TEAM
ADMINISTRATIVE / OFFICE ASSISTANTS