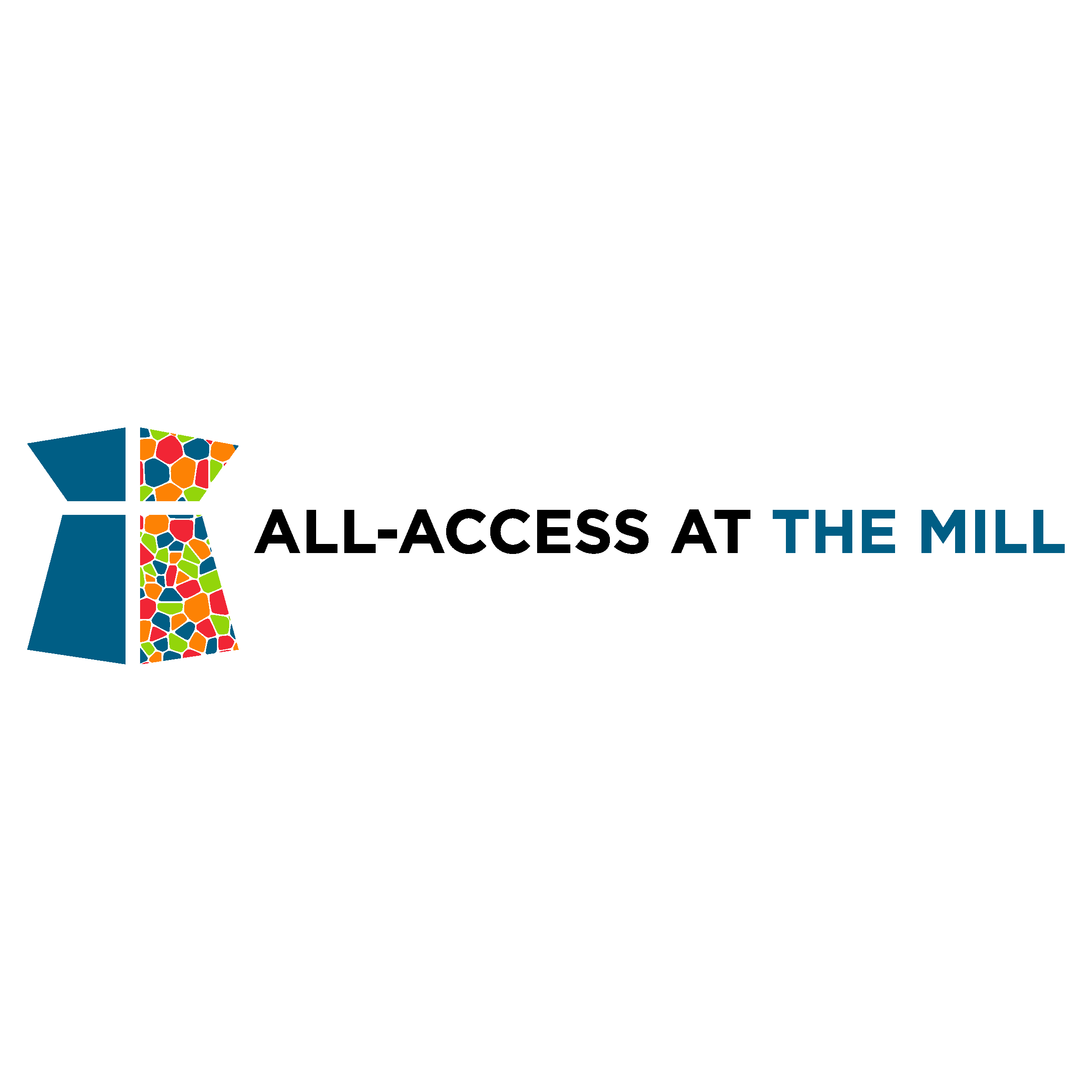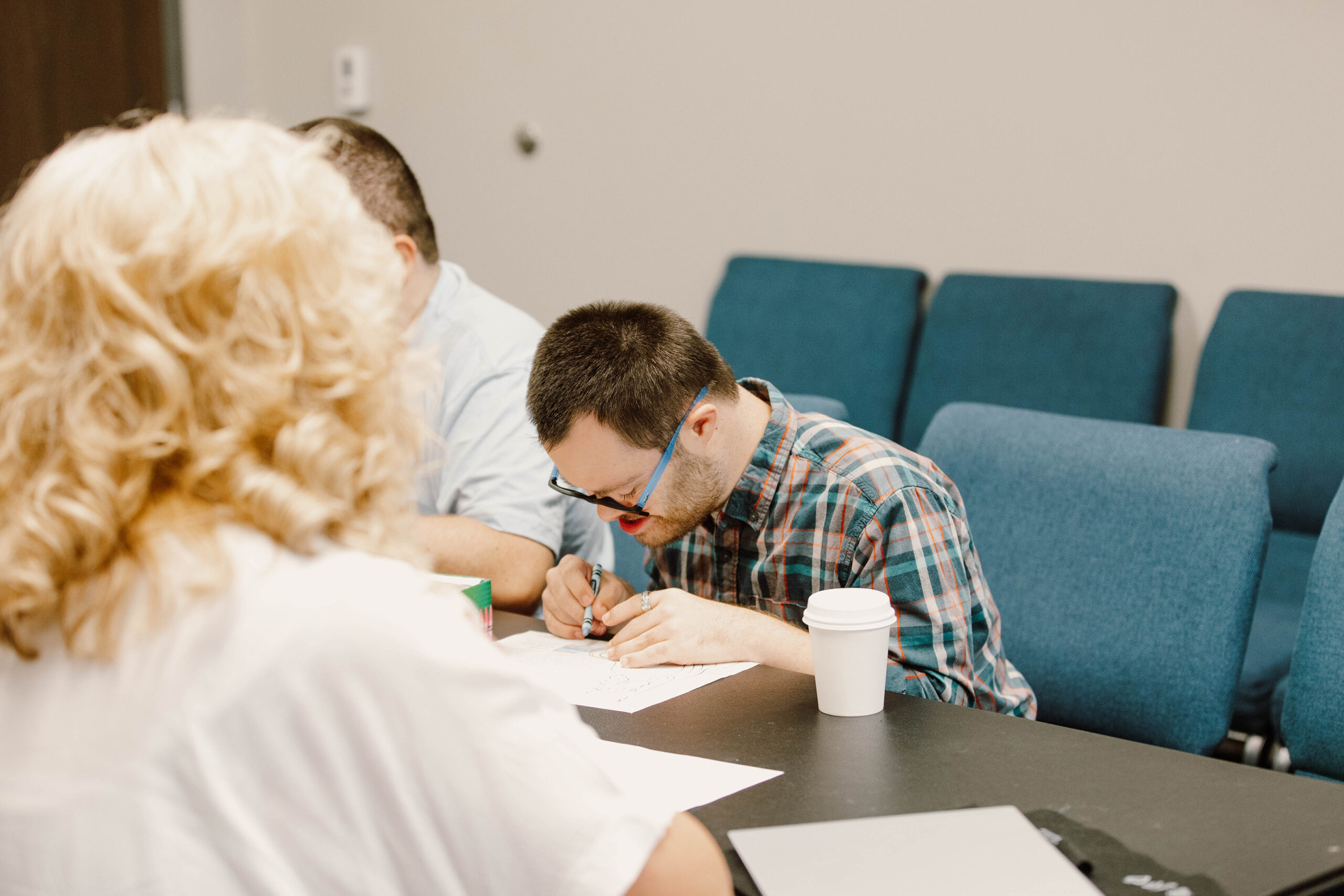 OUR MISSION
We seek to partner with parents and existing ministries by equipping volunteers and discipling individuals with special needs and disabilities. We do this in an accessible and meaningful way to help them grow in their knowledge and love for God.
WE PARTNER WITH FAMILIES

By allowing parents to serve and worship freely without worry.

By coming alongside parents to provide access to needed resources, support, and encouragement as they face the unique needs of raising a child with a disability.

By helping parents discover and implement ways to reach the spiritual needs of their child.
WE PARTNER WITH EXISTING CHURCH AT THE MILL MINISTRIES
By partnering with teachers who have individuals with disabilities.

By equipping the welcome team to welcome and connect individuals with disabilities into their ministry.
WE STRIVE TO MAKE DISCIPLES
By engaging the individual in biblical teaching in a way that is meaningful and accessible to them.

By going beyond just caring for the individual and providing the gospel in an accessible way.

By praying for the individual's spiritual needs and growth.
The heart of our Special Needs Ministry is to meet every individual where he or she is. To do so, we offer a variety of services through our programming and family events. These programs allow individuals to mainstream into a classroom with their typically developing peers while providing an advanced level of security and assistance for them to thrive.
SERVICES PROVIDED

One on One shadows 

All-Access Elementary Class and All-Access Student Class

Young Adult Class

ASL Interpreters for Preschool
WEEKLY PROGRAMMING

Sunday Morning Worship 

Interpreted service for the Deaf during the 11 AM service

Sunday Morning Small Groups

ASL Elementary meets at 9 AM
Students meet at 9 AM
Young Adults meet at 11 AM

Midweek (Wednesday Evenings) 

One to one shadows as needed for preschool-student ages
UPCOMING EVENTS

11/18 - All-Access Parent's Night Out
Testimonials
We found out about the All-Access ministry through a Facebook/Google search. We had just moved back to the upstate from the Columbia area, and I was looking for a church with a special needs ministry for our son, Brayden. We were going to a church in Lexington that had a special needs ministry. Brayden did well there and we wanted to find something similar or even better. We found that in Church at The Mill. We gave them bonus points for having such an amazing pastor and worship experience. Eager to be back in church, we watched church online until the Kids' program reopened after COVID. From day one, everyone was so welcoming. Being a pretty loveable guy, Brayden quickly adjusted to a new church. At Church at The Mill, we finally had a place to worship and know without a doubt Brayden would be taken care of and understood.
The All-Access Ministry at Church at The Mill has grown me as a parent spiritually because it quite literally gives me the chance to grow spiritually—by being present in the church. Without All-Access, we wouldn't be able to go to church as a family and worship with fellow believers. It would be impossible. A seed grows when it is planted and watered, I wasn't being watered during COVID. Being able to physically be in church makes all the difference. I think All-Access has encouraged Brayden's happiness in church and that church is a safe place. Even though Brayden might not understand church, why we go to church, or even who Jesus is, I want him to always know that church is a safe space and that he is so loved by Jesus. The love of Jesus is poured into him every Sunday. His shadows taking their time to love Brayden every week, so that we can worship—means more to us than they know.
Amy Haney
Teaches a Young Adult Class and parent to a Young Adult
I don't remember exactly how I got involved in All-Access Ministry. I think it was because of VBS around 2-4 years ago. When I signed up to volunteer, I checked that I would like to be a shadow. I've been volunteering with All-Access ever since.
Spiritually, I think it's awesome that a parent of a child with special needs can come to church and know that their child is taken care of; there is a place for them, and that they matter to the church. It has connected me with other parents and has been a great way to meet new people in the church. As a caregiver for a special-needs adult, I get to see how excited Dillon, my special-needs adult, is when he goes to his Small Group. He gets to see his friends and learn about God at his level. I'm so thankful we both get to be a part of such an amazing and much-needed ministry.
Hannah Norris
mom of an All-Access Student
I found out about All-Access Ministry by visiting Church at The Mill. Since finding out about All-Access about 5 years ago, I have been serving in the ministry. Spiritually, All-Access has allowed me to be able to enjoy Small Groups and services without worrying about my child being taken care of. Also, I've had the opportunity to meet other moms who live similar lifestyles as I do. Having someone love my child as she is, has been a game changer. She's not treated like a burden.
Jennifer Fisher
son in all-access elementary, Joseph
I found out about All-Access Ministry through a friend of my sisters. We had just moved to the area and were looking for a church that could accommodate us and our son, Joseph's special needs. We have been involved with All-Access Ministry for 3.5 years.
All-Access Ministry has grown me spiritually as a parent in a number of ways. It has allowed me to be present in service without having to worry about Joseph and whether his needs are too much for his teachers. It also has created a spiritual support group of parents that also have kids with special needs. We get together periodically to talk, pray, eat, and just share the ups and downs of special needs parenting. I never had that support before we moved here and it has been such a blessing. All-Access Ministry has been wonderful for Joseph. He is now a part of his own elementary-age class on Sunday mornings that meets him where he is. They continually teach the Gospel in ways that he may be able to understand and retain. We are so thankful for Laura and all the All-Access volunteers that commit so much time and effort to our kids.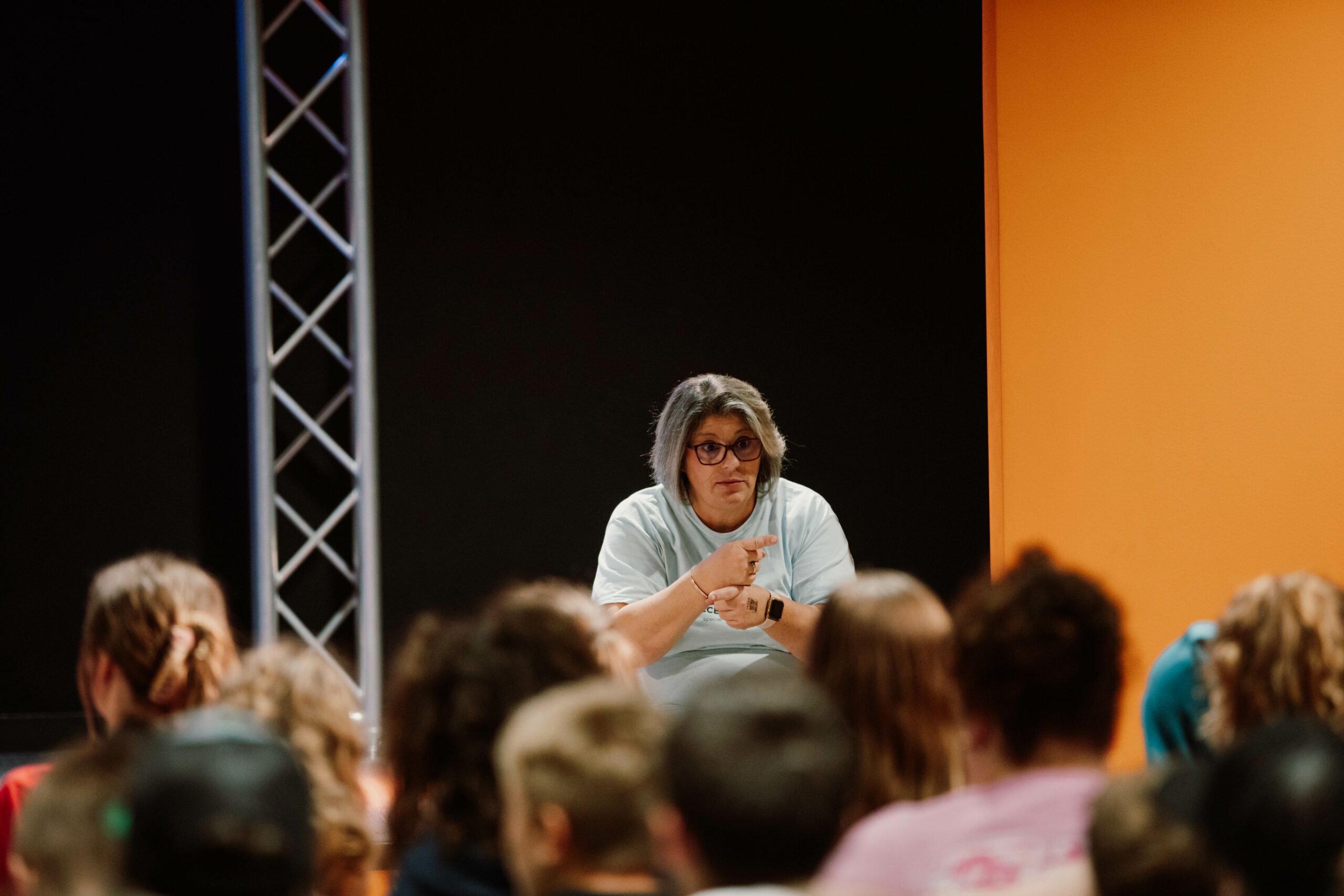 GET INVOLVED WITH OUR MINISTRY
If you want to be involved with our All-Access Ministry, you can follow us on social media, sign-up for our newsletter, or serve with us.