Our mission is to help students experience new beginnings and develop a real relationship with Christ by fulfilling the vision of the church: gathering, growing, giving, and going.
Our Student Ministry gathers at two different grade levels: Middle School (6th-8th Graders) and High School (9th-12th Graders).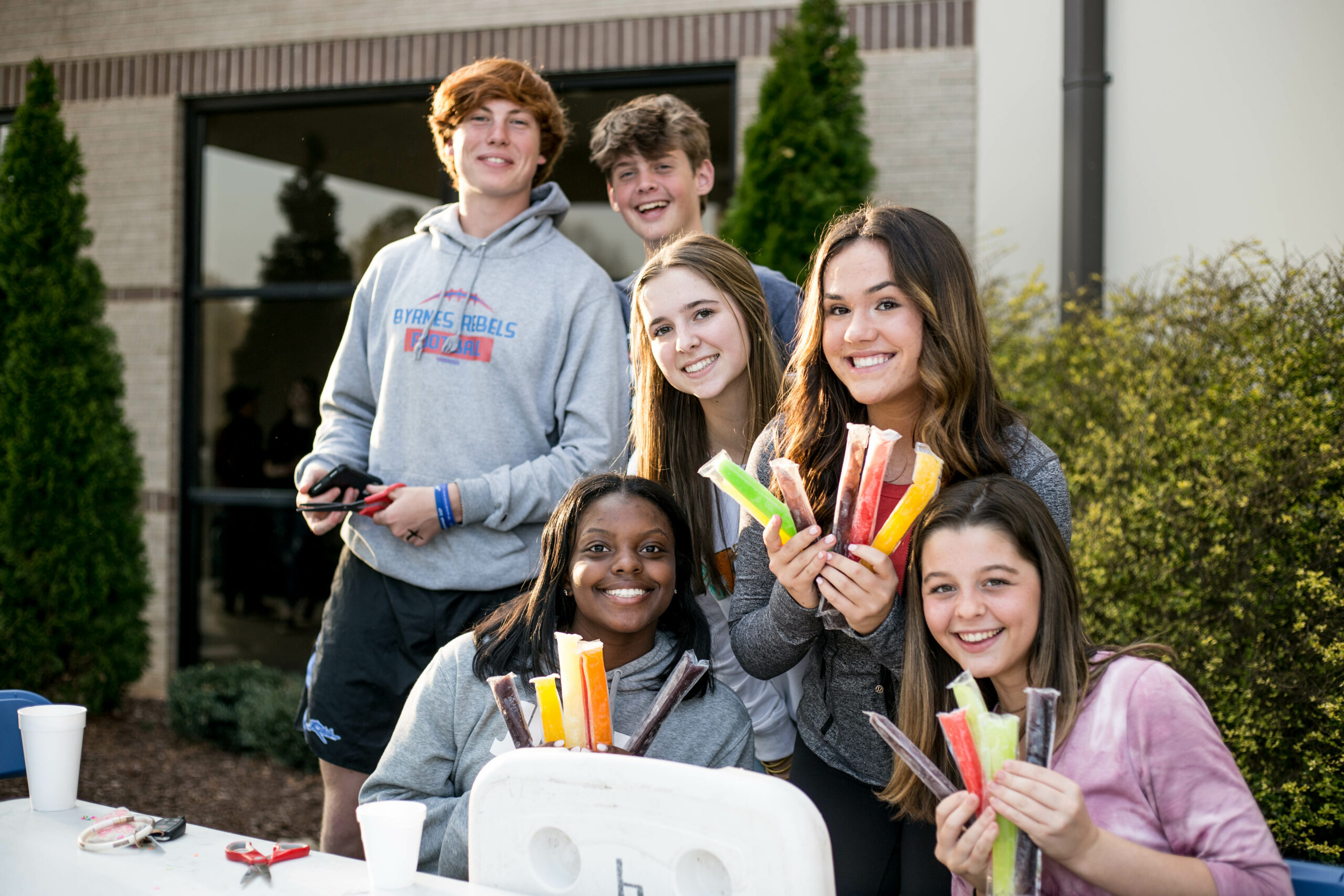 MIDWEEK (WEDNESDAY EVENINGS)
Our Students gather on Wednesday evenings from 6-8 PM to engage in a dynamic night of worship, preaching, and fellowship. Food is provided. We will have FREE pizza or Zaxby's; please bring your own food if you have gluten allergies. Registration is not required; all you have to do is show up and bring a friend!
SMALL GROUPS (SUNDAY MORNINGS) 9AM
Our Students meet for Small Groups in the Student Center during the 9 AM service and are encouraged to gather for corporate worship in the Worship Center at the 11 AM service.
CREATIVE ARTS
Our Creative Arts Ministry creates opportunities in the arts for 1st-12th graders, giving them a safe place to discover who they are in Christ, how He created them, and how they can use their gifts to honor and glorify him. We have a Summer Camp and other opportunities throughout the semester. For more information, click below.
MIDWEEK AT CHURCH AT THE MILL

It's officially the Fall Midweek season!  We are so excited to welcome Kids and Students back for an evening of worship, preaching, games, food, and more! Whether you're returning or joining us for the first time, we can't wait to have you with us to kick off a new semester filled with renewal, refreshment, and community. 
MIDWEEK DODGEBALL INVITE NIGHT TOURNAMENT @ ALL CAMPUSES
We are having our dodgeball invite night on Wednesday, September 20th! If you plan on pre-registering your team, you can do that by clicking below. If you do not want to participate in dodgeball, we will still have other fun activities such as gaga ball, volleyball, video games, etc. Read the rules, and then register your team. Each campus is on it's specific campus site.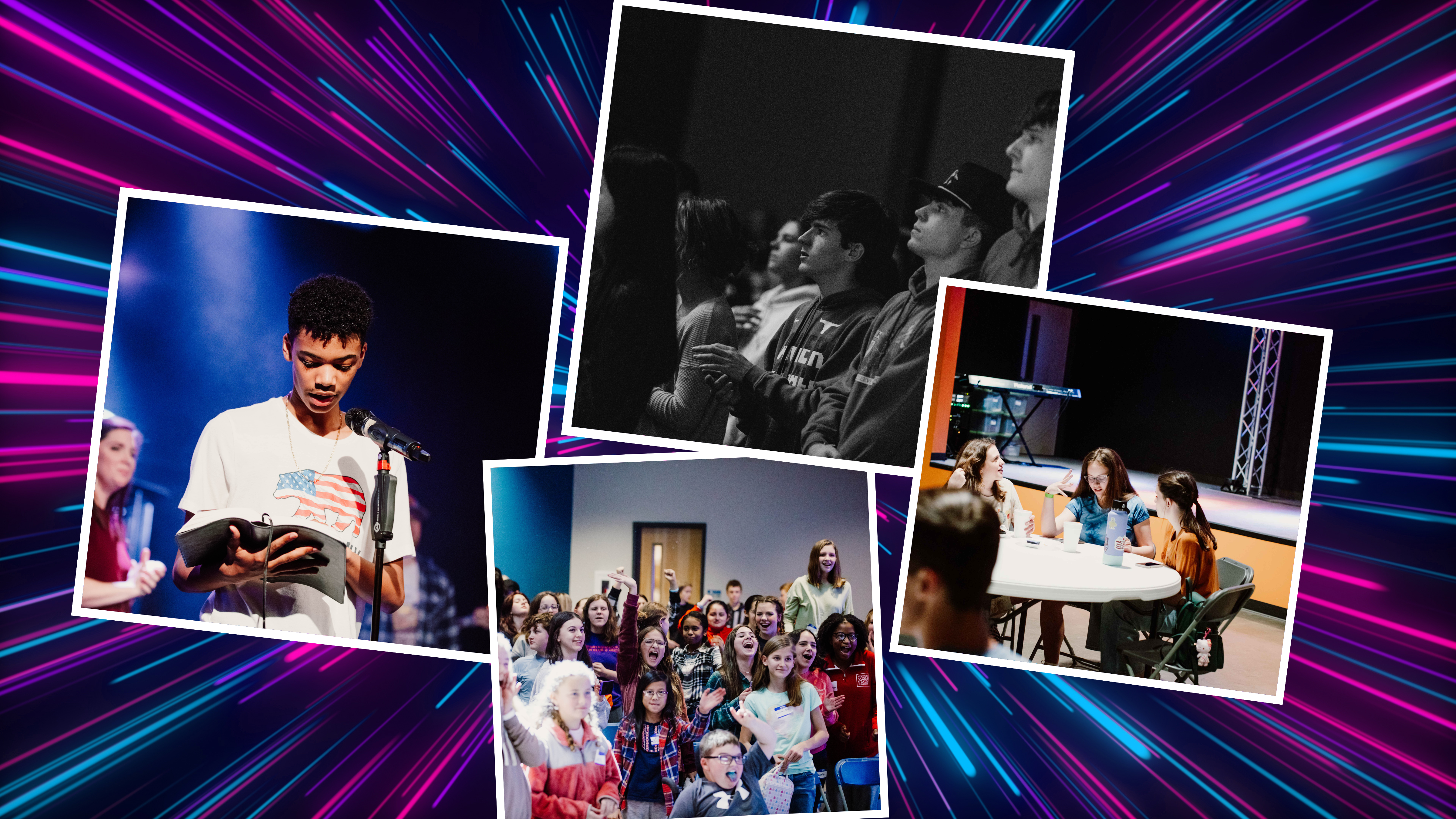 Our lives are full of tasks, titles, weights to carry. We have a choice to make. Are we going to surrender it all at the feet of Jesus? Girls 6th-12th grade from all campuses are invited to join us on October 14th from 5-8 PM in the Student Center at Central Campus for an evening of worship, food, fun, and learning that the greatest joy is surrendering to Jesus daily! Breakfast for dinner will be provided and the cost is just $10.
Time with God daily is how we know Him. The more we know who God is, we can view ourselves in relation to Him and not ourselves.
The Stories Continues Booklet that you received upon returning from camp are a great resource whether you've already been doing a quiet time consistently or you're just starting out.
We encourage you to continue the momentum from camp and do your quiet times! Share them with us on social and be sure to tag us. Access the booklet by clicking below.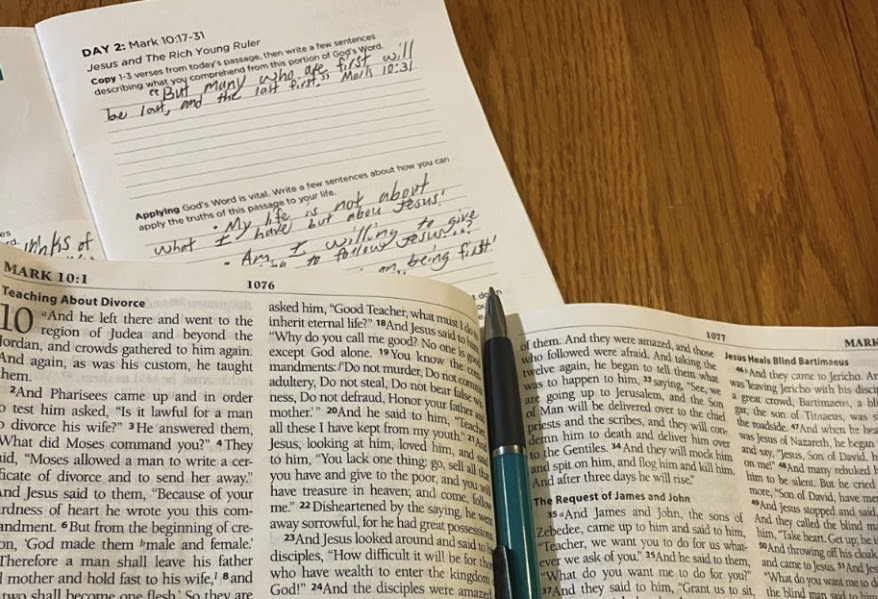 STUDENT VOCAL TEAM/BAND
The Student Vocal team and Band require a certain level of commitment and ability in various areas and, therefore, require an audition. We desire to help students grow and steward their gifts for the glory of God while leading worship each week. If you are interested in auditioning for the student vocal team or band, click below for information.
STUDENT LEADERSHIP
Student Leadership meets once a month on Sunday evenings for a time of training, accountability, planning, and encouragement. There are also extra Student Leadership activities and opportunities for those who meet the requirements to serve in this capacity. For more information about Student Leadership contact our team at joy@churchatthemill.com.
ALL-ACCESS MINISTRY FOR STUDENTS WITH SPECIAL NEEDS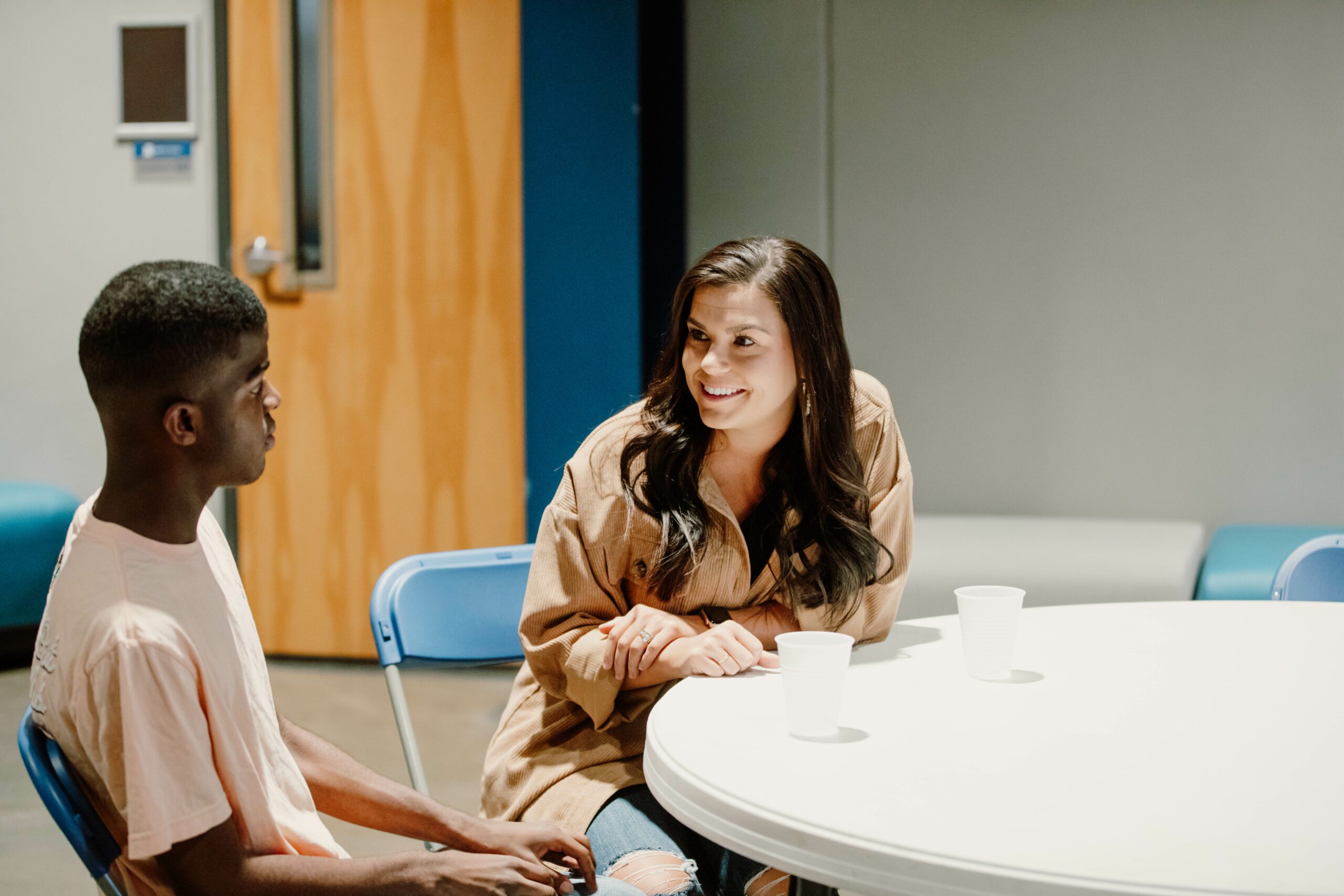 ABOUT THE MINISTRY
We seek to partner with parents and existing ministries by equipping volunteers and discipling individuals with special needs and disabilities. We do this in an accessible and meaningful way to help them grow in their knowledge and love for God. If you have a student with special needs, please fill out the form below so we can get them connected.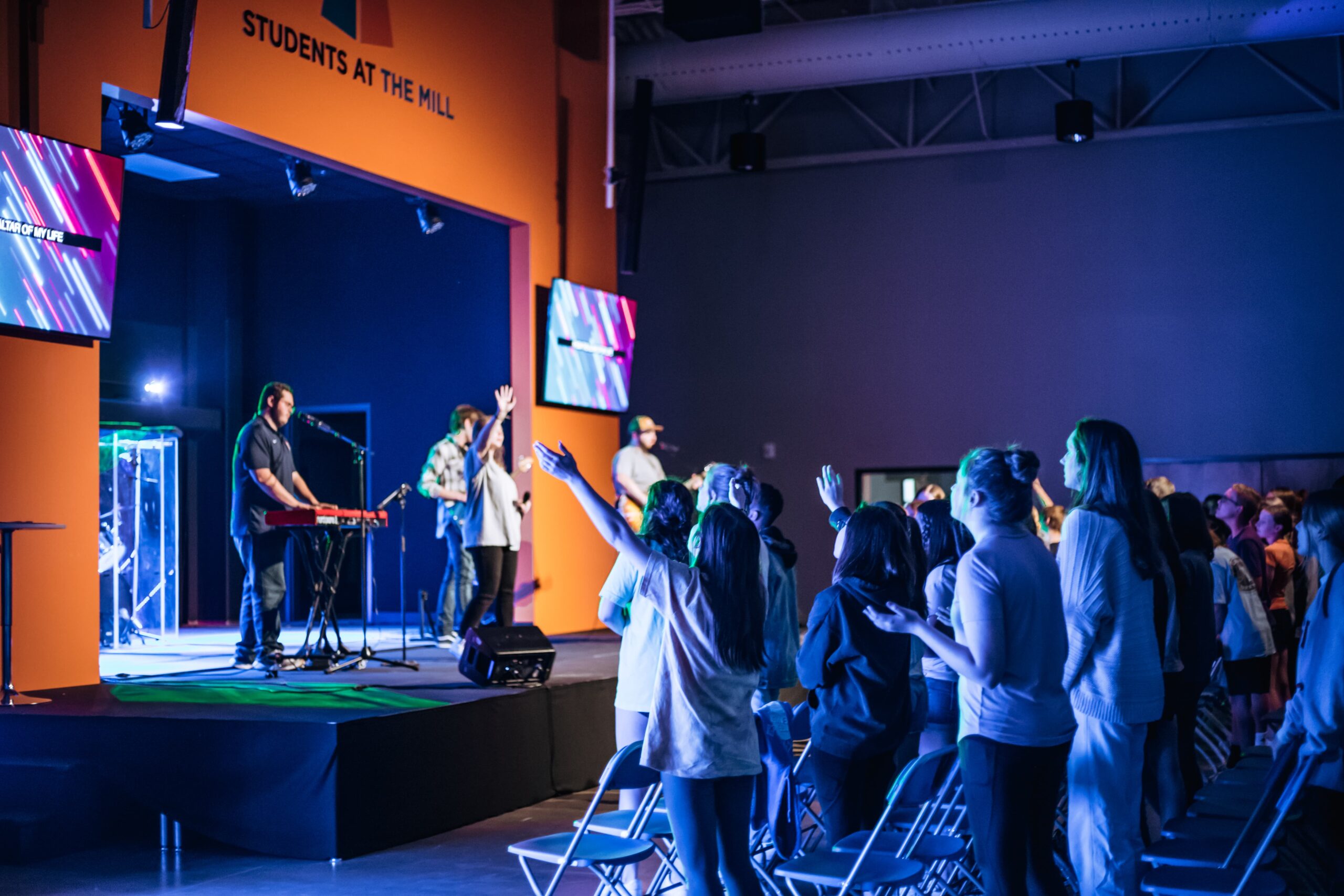 HOW TO GET INVOLVED
Learn how you can get involved in our Students at The Mill ministry.
ADULT LEADERSHIP
Interested in serving in our Student Ministry? Please email Joy Lyle, our Student Ministry Director, joy@churchatthemill.com.
GET OUR NEWSLETTER IN YOUR INBOX